Services
Nu SKin Body shaping
Nu Skin® Galvanic Spa™ System II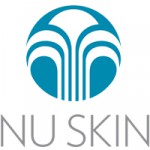 Our modern and stressed life, cosmetic treatments mean much more than special pampering. It's the precondition of good appearance and well-being, too. Beauticians have been using galvanic –
electricity to skin refreshing and filling up with new energy for more than 5 years. During the silking massage electricity concentrates the energy of cellular and speeds up circulation.
With Nu Skin® Galvanic Spa™ System II and Galvanic Spa™ System II Executive you can already enjoy these professional treatments in our saloon. This treatment rejuvenate your face, revitalizate your scalp or full body.

Invalid Displayed Gallery
The difference of Galvanic
This patented appliance has reclining strength. It makes easy to entry beneficial components with low – voltage galvanic – electricity. So it cleans, hidrates skin and speeds up circulation and makes your skin radiant.
The four different replaceable operator heads – face, scalp, body and aimed operator head – massage tenderly and works with special combination products. It makes key skin-care ingredients to get into skin to raise optimal results.
As researches Nu Skin Galvanic™ Spa II Treatment increase remission of active substances at least 70 % at 24 hours after galvanic – electricity, too.